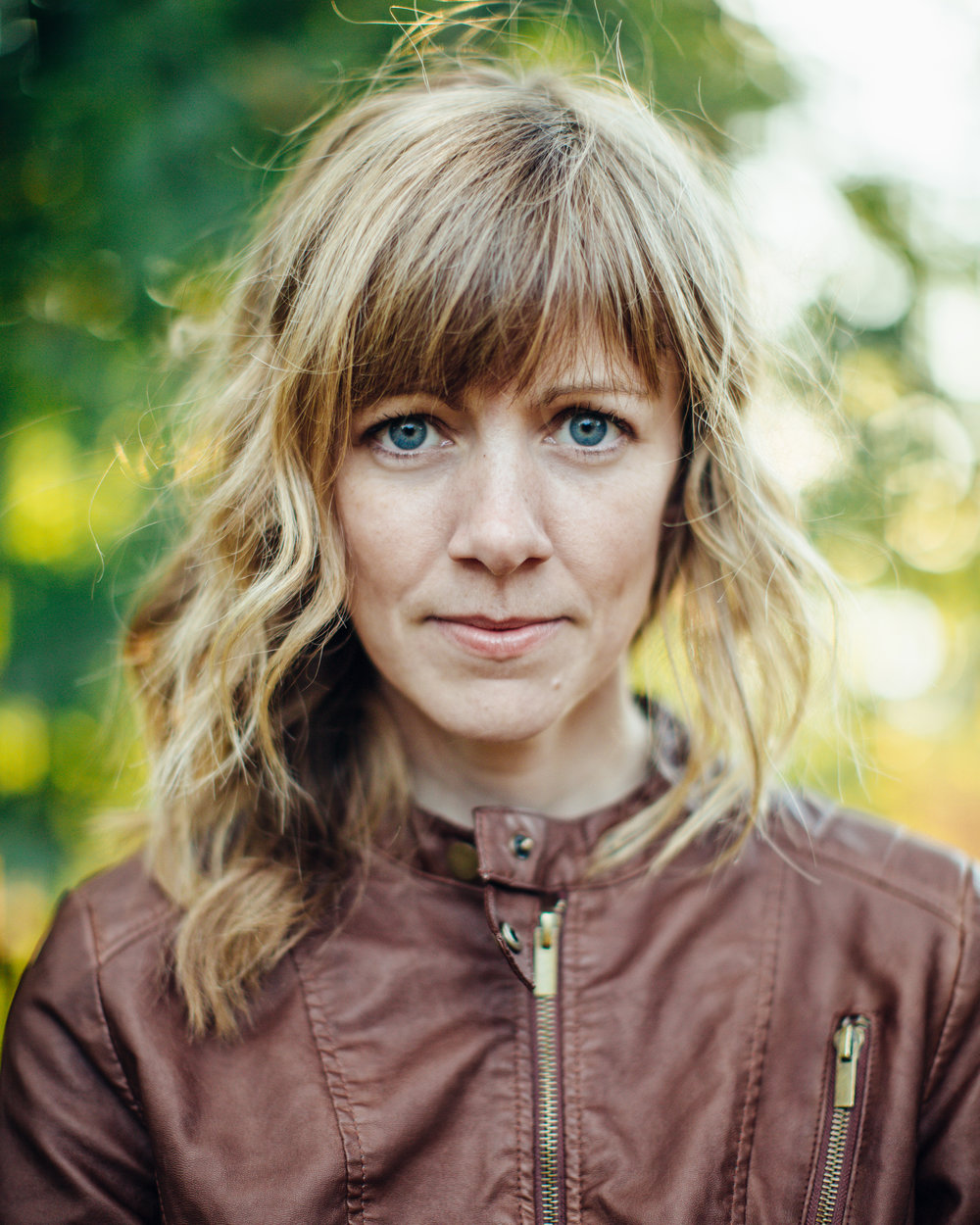 ep. 86 Glorifying God through Corporate Worship with Sandra McCracken
On today's episode of the Journeywomen podcast, I'm chatting with Sandra McCracken about worshipping the Lord together in the context of corporate worship. We talk about what worship is, and what it isn't, and ultimately, that it's not about us. If you don't know her, Sandra's prolific contributions as a songwriter, modern-day hymn writer, and record producer has brought grace and clarity to her soulful, folk-gospel sound. Whether in a theater or in a chapel, she is a dynamic performer who blurs the lines of what church music sounds like, captivating and inviting audiences to sing along. While many of her songs like "We Will Feast In The House Of Zion" and "Thy Mercy My God" have settled into regular rotation in Christian worship services internationally, she has also had songs recorded by All Sons And Daughters, ABC's Grey's Anatomy, Audrey Assad, A Rocha Compilation, Bifrost Arts, Caedmon's Call and others. She is further a founding member of Indelible Grace Music and Rain For Roots (children's music) and has been a guest writer for Art House America, She Reads Truth, The Gospel Coalition, Christianity Today, RELEVANT Magazine and more.
Can you tell us a little about who you are and what you do?

What is corporate worship?

What is our aim when we gather together to worship with other believers?

How can we push back against our preferences getting in the way of our participation in worship itself?

What are some biblical, non-negotiables when it comes to a corporate worship gathering? On the flip side, what are some preferences we may maintain that are negotiable?

How much should our preferences play a role in where we pursue local church membership, if any?

We all have days when we don't feel like worshipping, particularly with other believers in the context of corporate worship. How do our emotions affect our worship?

How does the gospel unite us and enable us to worship together even with varying preferences and feelings/emotions?

How can we submit our personal preferences to both the Body of Christ and to the Lord to embrace common, unified, God-centered worship, however uncomfortable it may be?

What will happen when we set aside our pickiness/preferences and worship together for the glory of God?
THREE QUESTIONS I ASK EVERY GUEST
What 3 resources would you recommend for someone who wants to develop a better understanding of corporate worship?

What are your 3 simple joys?

Who has had the greatest impact on your own journey with Jesus?
NOTEWORTHY QUOTES
"There is so much individualism in our western context. As our lives are more and more fractured into spaces it brings up an awareness to gather together to say the things we believe and have our sanity restored."
"Sunday rhythms of gathering together to confess and sing and take communion is so important for us. It's sustenance for life in the world. It binds us both to God and to each other, which is the core of Christianity: love the Lord your God and love your neighbor."
"We need to [go to the church] because we continue to find ourselves of rhythms of forgetfulness."
"What we do matters. All the things happening in a Sunday service are meant to renew our affections and put them back where they belong."
"The embodiment of worship is meant to shape our affections and align it with what is true and eternal and what really matters. The Lord is perfectly able to meet us no matter where we are when we come in. But the practice of it is what we are invited into so that we would be realigned with him and with each other."
"The practice of gathering with other people is messy, so there will be imperfections and things you don't like."
"Sometimes when there is something you don't like, it just means you are gifted to see it and help be a part of the change."
"Hospitality means that we extend the welcome of God because we have been welcomed."
"Singing together is not that big of a deal. It's this beautiful human experience that we've made into this entertainment production. [Worship] is about resonating truths."
"How we dress and how we talk and how we translate what we believe is so important for hospitality. If we are thinking that way we will find some of our preferences will fall into the background."
"The freedom of the gospel is available to us."
"The Spirit's work in the middle of our emotions is the invitation and the moving through so that the emotions are not the point but they are part of the dialogue."
"We are not made of our emotions and our emotions are not in charge of us. The substance of our identity is secure and not wavering. God's love for us is not wavering."
"In the arc of a worship service, the idea is that you walk out with a clearer sense of who you are and who God is. Things are realigned and repositioned to where you're able to go love and serve and do what you're called to do. Opposition has been left in the rear view mirror."
"As we are changed we are able to love others."
"The whole point of worship is to see the beauty of God and lift him up."
"All things are peripheral to that he is worthy to be praised."
"Whatever it takes to go through the motions of it. It's not that the motions are going to earn you something with God. It's that the practice of embodiment and showing up for [church] and the participation, it's the way we open the door and he's ready to receive us."
SANDRA'S RESOURCES
Desiring the Kingdom by James K.A. Smith
A Royal "Waste" of Time by Marva Dawn
For the Beauty of the Church by W. David O. Taylor
SANDRA'S SIMPLE JOY'S
English tea with honey and milk
Walk in the woods
The ocean
SCRIPTURE REFERENCES
Psalm 42:5
Psalm 133
Romans 15:5-7
James 2:15-16
CONNECT WITH SANDRA
DISCUSSION QUESTIONS
What is hospitality in light of the gospel?

What would it look like for you to be hospitable at church and in life?

We all have days when we don't feel like worshipping, particularly with other believers in the context of corporate worship. How do our emotions affect our worship?

How does the gospel unite us and enable us to worship together despite varying preferences?

What are you going to do or implement as a result of what you've learned this week?
SPONSORSHIP DETAILS
FabFitFun is a seasonal subscription box, with full size beauty, fitness and lifestyle products. To check it out, go to fabfitfun.com and use the code "JOURNEY" so you can save $10 off your first box, making it only $39.99.
Westrock Coffee believes in people and the drive not only to survive but to live with dignity and achieve greatness. Find Westrock coffee on Amazon and other retails stores around the United States or go to westrockcoffee.com to learn more.
Crossway's new book release, Confronting Christianity: 12 Hard Questions for the World's Largest Religion explores 12 controversial questions that some say seem to undermine the Christian faith: the existence of suffering, the Bible's teaching on gender and sexuality, the reality of judgment, the authority of Scripture, the success of science, and more. Learn more about Confronting Christianity and find other resources at Crossway.org/Journeywomen1.
FOR MORE EPISODES OF JOURNEYWOMEN:
SUBSCRIBE
Subscribe on iOS, go to the iTunes page and subscribe to the Journeywomen Podcast. On Android, click this podcast RSS feed link and select your podcast app. You may need to copy the link into your favorite podcast app (like Overcast or Stitcher).
WRITE A REVIEW
Writing a review on iTunes will help other women on their journeys to glorify God find and utilize the podcast as a resource.
FOLLOW JOURNEYWOMEN
Like/follow Journeywomen on Facebook, Instagram, or Twitter for the latest updates.
SHARE
Talking with others about Journeywomen is the best way you can help! Our prayer is that Journeywomen will serve as a resource as you share conversations with women about glorifying God through their own spiritual journey.
* Affiliate links used are used where appropriate.
Thank you for supporting the products that support Journeywomen! *