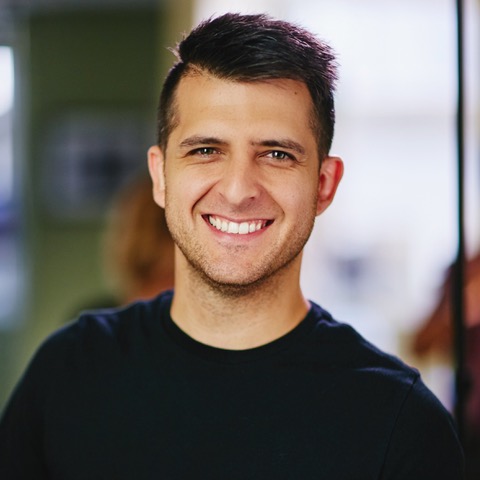 ep. 55 | Loving our Dads Well with Jerrad Lopes
On today's episode of the Journeywomen podcast, I chatted with Jerrad Lopes, the host of the Dad Tired podcast, about loving the dads in our lives well. I wanted to do this episode in honor of Father's Day, which is this Sunday if you aren't tracking! I know many of us have mixed emotions about a day like Father's Day. While some of us had incredible fathers, others of us didn't, while still others didn't even have an opportunity to know their father. Whatever feelings we maintain toward a holiday like this, they can all be overcome by delighting in this reality: we don't need a perfect earthly father, because we have a perfect heavenly father who adopted us through his son, Jesus. As his daughters, we are the children of a father who is worthy of all celebration! Jerrad did a great job of encouraging us to glorify God this Father's Day by loving and honoring the men in our lives exactly where they are, no matter how great or poor their example.
So you'll know him a little better, Jerrad is a Christian pastor and the founder of Dad Tired, a non-profit ministry focused on equipping men to lead their family well. He hosts the weekly Dad Tired Podcast he also authored Stop Behaving: A Gospel-Centered Devotional for Men. If you don't have a copy, it'd be a great gift for the fathers in your life and you can get it 2 day shipping on Amazon Prime! Jerrad and his wife Leila live in Portland, Oregon with their two children where they are also certified foster parents. I can't wait for you to hear from him today, but you know before I do that I have to tell you about our sponsors that helped make today's episode possible: HelloFresh and Westrock.
Can you tell us about who you are and what you do?

Can you share with us a little about the makeup of your family? How long have you been a dad?

What is it like to live out the role of a father?

What is God's intention for fatherhood?

Is that difficult to live out? If so, why?

What hope do we all have (both you, as a father/son, and us, as wives/daughters)?

How might we, as daughters and as wives, encourage our men? What would it look like for us to really breathe grace into the men in our life?

What encourages you to grow in godliness? How can we encourage our brothers/fathers/husbands to that end? On a practical level, how can we help?

What encouragement do you have for a woman who finds herself married to a harsh man, or to a daughter who looks back on her upbringing with bitter disappointment?

Whether we have dads who knocked it out of the park, absent fathers, or incredible, God-fearing fathers, what is our ultimate hope?
THREE QUESTIONS I ASK EVERY GUEST
What are 3 things you'd recommend for someone who wants to love the husbands/fathers in their life well?

What are your 3 simple joys?

Who has had the greatest impact on your journey with Jesus?
NOTEWORTHY QUOTES
"[Being a dad] exposes who I am. God uses our children to expose our sin."
"God is using our children to make us more like him. That is really intentionally designed."
"He didn't create perfect parents to raise perfect children. We are sinful, broken, flawed people trying to raise children."
"God is using [our roles as moms and dads] for our good and his glory."
"We, especially as dads, get to give our kids a glimpse of our Heavenly Father, the better Father."
"My role is not to be the perfect father, but to point to the perfect Father."
"If not daily or weekly, I am going to my kids to ask forgiveness from them. That is a very regular occurrence in our house."
"On a practical level, the "angry" goes away in 30 minutes."
"Our hope is in the good news that Jesus didn't bail on us, and that he doesn't bail on us. He continues to save us, and so our hope is that no matter if we are messing up… I get to go back to a Father who is saving me."
"[God] is always looking at me as righteous because he has transferred righteousness to me."
"Practice sharing the Gospel and Gospel applications to your kids when they're born so you can get in the habit of saying it."
"We have to be praying for our spouses because we cannot change their hearts. We must go to the One who can change hearts. We need to dedicate time to praying for our spouses."
"Men really like to fix things, and so if we are presented with opportunities to problem solve, we feel a level of respect... Men are longing to feel respected. If you can figure out creative ways to invite your husband to lead you, he will feel a sense of duty that is good and honorable."
"To not pray is to silently declare that you have more control of your husband than Jesus does. It is saying you think you can handle something better than Jesus can."
"Men and boys just want to hear that they have what it takes."
"Pray that God would give you a soft place to approach your [dad who was absent] if he's still alive. Maybe God by his grace would give you a soft heart."
"My hope is not in my [earthly] dad. Jesus is better than whatever we are putting our hope in."
"We serve a God who is a better provider."
"Everything at some point will fail us except Jesus."
JERRAD'S RESOURCES
Give him an experience specific to his love language
OTHER RESOURCES
Stop Behaving: A Gospel Centered Devotional for Men by Jerrad Lopes
Step Up: 10 Practical Ways To Lead Your Family Toward Jesus by Jerrad Lopes
JERRAD'S SIMPLE JOYS
Fishing
Sports
Coaching
CONNECT WITH JERRAD
SPONSORSHIP DETAILS
From crop to cup, Westrock works with farmers on a personal level to help them grow high-quality coffee. Westrock Farmer, Christine, is a farmer in Rwanda. Christine is a single mom of 9 children and tends to 600 coffee trees. Coffee was Christine's opportunity to provide for her children. Working with Westrock, she receives a fair price for her coffee and is always paid on time. This consistent income allows Christine to send her children to school, put food on the table and invest in her farm. This is just one of many stories just like Christine's of Westrock's impact through coffee. When you drink Westrock Coffee, you are sharing in a story of sustainability for farmers like Christine. You guys, this coffee is so good! You will love the mission and taste. Find Westrock Coffee at Kroger, Bed Bath and Beyond or go to Westrockcoffee.com to find out where to buy Westrock close to you.
SPONSORSHIP DETAILS
HelloFresh is a meal kit delivery service that shops, plans, and delivers step-by-step recipes and pre-measured ingredients so you can just cook, eat, and enjoy. Each box is made up of fresh, responsibly-obtained ingredients from carefully selected farms and high-rated, trusted sources. All the ingredients come pre-measured in handy, labeled meal kits, so you know which ingredients go with which recipe. I love that I can just take it all from the box and put it in my fridge, knowing the night I need to cook it's all ready to go! I look forward to my HelloFresh delivery knowing the dinner plan will be easy and taken care of. They make planning and cooking dinner simple and convenient! When you take advantage of a subscription, you can then spend less time meal planning and grocery shopping each week and get that time back to do more of what you love, like enjoying your kids on these summer days! For $30 off your first week of HelloFresh, visit Hellofresh.com/journeywomen30 and enter "journeywomen30."
FOR MORE EPISODES OF JOURNEYWOMEN:
SUBSCRIBE
Subscribe on iOS, go to the iTunes page and subscribe to the Journeywomen Podcast. On Android, click this podcast RSS feed link and select your podcast app. You may need to copy the link into your favorite podcast app (like Overcast or Stitcher).
WRITE A REVIEW
Writing a review on iTunes will help other women on their journeys to glorify God find and utilize the podcast as a resource.
FOLLOW JOURNEYWOMEN
Like/follow Journeywomen on Facebook, Instagram, or Twitter for the latest updates.
SHARE
Talking with others about Journeywomen is the best way you can help! Our prayer is that Journeywomen will serve as a resource as you share conversations with women about glorifying God through their own spiritual journey.
* Affiliate links used are used where appropriate.
Thank you for supporting the products that support Journeywomen! *