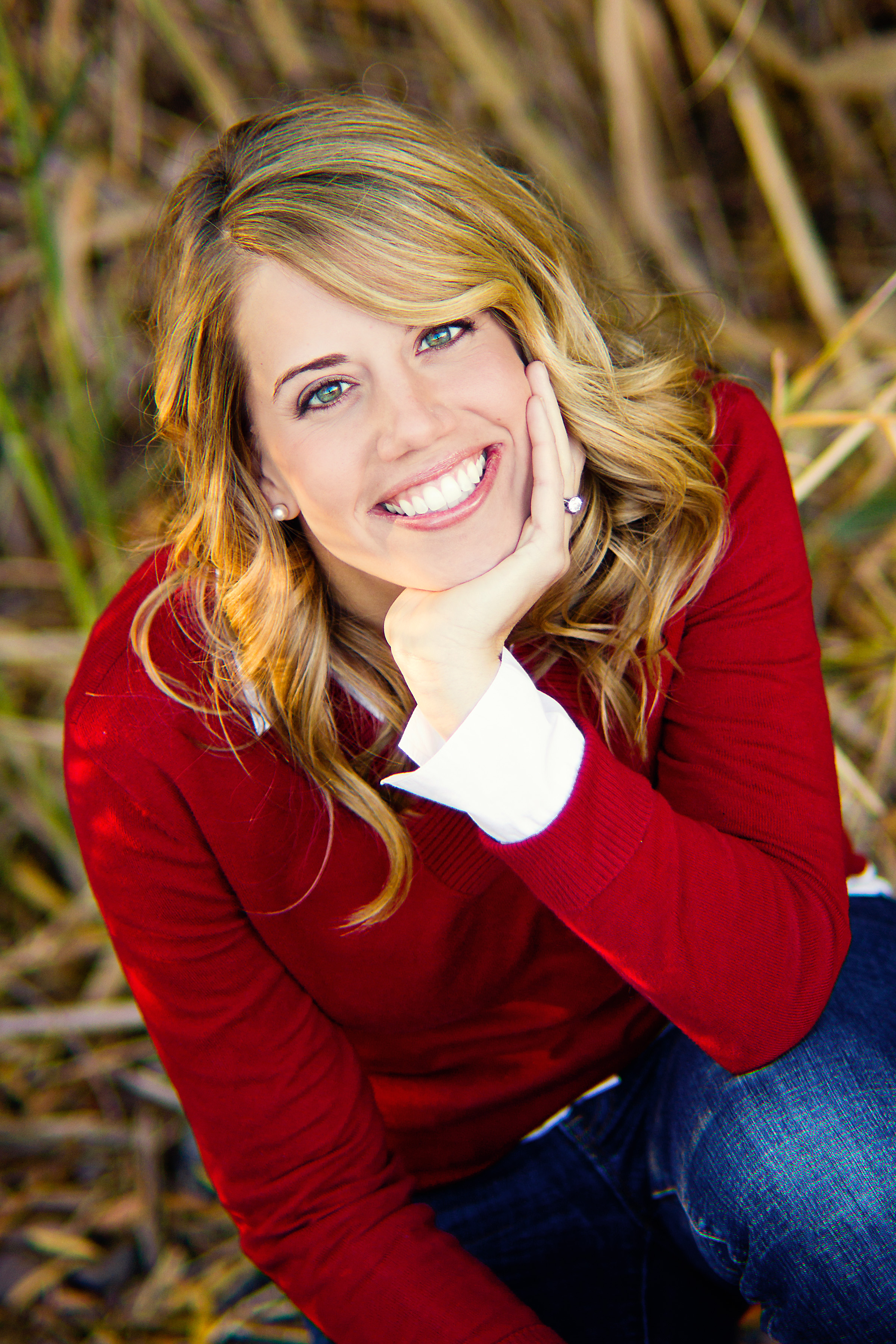 ep. 47 | Freedom with Ginger Ciminello
On today's episode of the Journeywomen podcast I had a chance to chat with Ginger Ciminello about freedom! Ginger and I chat about what it looks like to walk in the freedom we have in the Gospel of Jesus Christ. Listen to what she said, "The Gospel is Jesus plus nothing equals salvation. When Satan wants to put on heavy burdens of the consequences of our sin or of the law and saying you have these 613 commands that you have to follow or you are not enough, Jesus instead comes and says, 'Come to me all who are weary and burdened and I will give you rest. Take my yoke upon you, learn from me, for I am humble in heart and you will find rest for your souls. For my yoke is easy and my burden is light.'"
I confessed to Ginger that it's a real struggle for me to walk freely, but after this conversation paired with the past two episodes we released on rest with Abigail Dodds and on fear with Matt Lantz, I am finding myself more readily embracing the rest and freedom we have in the Gospel when my fear is rightly oriented on God which leads to a rightly oriented faith.
Tell us about who you are and what you do?

Can you share a little of your own story and what you've walked in bondage to?

Where do we find freedom? What brings us true freedom?

How does the Gospel enable us to walk freely?

Scripture says it is for freedom that Christ has set us free. What does it mean to walk in the freedom we have in Christ, though we all know that we still struggle with sin despite having professed faith in Christ?

What are we walking freely for?

How do we walk freely without using our freedom to indulge in the flesh, as Paul says in Galatians?

I think a lot of people see commands in Scripture and the feel like they're binding and burdensome instead of freeing. How does God's instruction through His Word actually free us up?

How might we know if we're walking in freedom or in bondage? What are some markers for knowing if we are walking freely?

If we determine we're walking in bondage instead of freedom, where do we go from there?

What do we have to look forward to? What is our ultimate hope?
THREE QUESTIONS I ASK EVERY GUEST
What 3 resources would you recommend for someone who wants to grow in this area of their life?

What are your 3 simple joys?

Who has had the greatest impact on your own journey with Jesus?
NOTEWORTHY QUOTES
"He is the God who pursued me and who came and found me."
"The first step [toward freedom] was confession - stepping from darkness to light."
"Anytime that I want to step back into that cage of believing a lie, the moment I choose to step out from hiding I find grace waiting for me, I find freedom right there. Confessing that and claiming my need for God."
"I've learned how to say 'this is a lie' and say it out loud and then ask 'what is true?'"
"I have to be engaged in the fight on a daily basis."
"The message of salvation is freedom. Galatians 5:1 literally means 'For freedom Christ freed you.' God wills our freedom, constant freedom."
"Satan would love nothing more than for us to believe lies and to point us to slavery. He wants us to carry a heavy yoke."
"The Gospel is Jesus plus nothing equals salvation."
"Jesus is so gracious to us to lighten our load and to give us the Holy Spirit."
"Ask God to 'help you walk in freedom today.'"
"Boundaries bring freedom. The more we give kids guidelines and clear expectations, the freer they are and the more joyful they are."
"If we believe God is a loving Father who desires what's best for us then we can trust that the commands and guidelines he sets out for us are for our good."
"We are freed to help free others."
"It is enough for today for me to remember the Gospel and to love the people who are around me."
"I have to release social media a lot. I haven't made social media easy for me."
"[Walking in freedom] has looked like adding God's Word, accountability, and counseling but also just noticing what I need to let go of, and not holding onto the things that culture says I need to do or have. Asking 'what is keeping me from embracing freedom that is offered to me in Christ?'"
"Satan cannot take freedom away from us but he would love to do whatever he can to keep us ineffective."
"If we are walking in the Spirit we will have fruit."
"If I'm walking more often in fear and anxiety and anger then chances are there is an area of freedom that I've just let go."
"Recognize if we are feeling active conviction or condemnation of sin. Step one is confession. We are to live as children of light. We confess it and bring it to the light.
"Fight like you mean it. 'Stand firm then.' The stance that you have to persevere."
"I'm not alone in this. God has given me the body of believers."
"It's not just that [my accountability partner] listens to me and I get it off my chest, but she then turns around and she says the Gospel back to me. She is constantly calling me back to who I am and what I am called to do."
"Take every thought captive by acknowledging the lie and claiming the truth."
"We are being made new and this is not the end of the story. One day I will have a fully redeemed mind and body."
"Sin is not inevitable. Freedom is my right, and God is for me in this fight."
"He is a loving parent."
"Walking in freedom looks like a mind that is transformed from 'me' to 'him.' I have thoughts of heaven and being homeward. Walking freely is embracing what Jesus came to the cross to give me. It looks like fullness of joy."
GINGER'S RESOURCES
Galatians for You by Tim Keller
Breaking Free by Beth Moore
You Can Change by Tim Chester
Counseling
GINGER'S SIMPLE JOYS
Date night with our cup of questions
Sunday naps
Being in the Bible early in the morning
CONNECT WITH GINGER
SPONSORSHIP DETAILS
Get more for your money at MyBargainBuddy.com! MyBargainBuddy scours the Net every day to find the best deals and coupons so you can save 50-90% on clothes, shoes, housewares, gifts, pet supplies and more. They even tell you where to score free stuff! Sign up for their free email newsletter today for a chance to win a $25 Amazon gift card. When you shop with MyBargainBuddy, you'll never pay full price again. Connect on their website, Twitter, or Facebook!
SPONSORSHIP DETAILS
Have you heard about Prep Dish? Prep Dish is a meal planning service you have to know about! It was such a blessing to me after Davy was born! When you sign up, you'll receive an email every week with a grocery list and instructions for prepping your meals ahead of time. After only 1-3 hours of prepping on the weekend, you'll have all of your meals ready for the ENTIRE week, so I can simply pull it out and cook it right up that evening! No guesswork needed. PrepDish has helped us save time and be efficient in the kitchen. I don't have to think about meals or waste food due to poor planning! My girls and Brooks have loved PrepDish meals, from BBQ Shrimp w/ Mashed Sweet Potatoes & Snap Peas to Italian Chicken w/ Roasted Carrots, Parsnips & Fennel! Prep Dish is offering a 2 week free trial for my listeners at PrepDish.com/journey. That's PrepDish.com/Journey.
FOR MORE EPISODES OF JOURNEYWOMEN:
SUBSCRIBE
Subscribe on iOS, go to the iTunes page and subscribe to the Journeywomen Podcast. On Android, click this podcast RSS feed link and select your podcast app. You may need to copy the link into your favorite podcast app (like Overcast or Stitcher).
WRITE A REVIEW
Writing a review on iTunes will help other women on their journeys to glorify God find and utilize the podcast as a resource.
FOLLOW JOURNEYWOMEN
Like/follow Journeywomen on Facebook, Instagram, or Twitter for the latest updates.
SHARE
Talking with others about Journeywomen is the best way you can help! Our prayer is that Journeywomen will serve as a resource as you share conversations with women about glorifying God through their own spiritual journey.
* Affiliate links used are used where appropriate.
Thank you for supporting the products that support Journeywomen! *